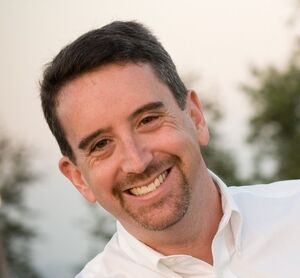 Adam Beechen (* 1968-12-22, Illinois) is an American author of graphic-literature and animation scripts and childrens' books. His contributions to the Rocket Power franchise include writing for several episodes, as well as scripting comic strips in Nickelodeon's magazine and writing several of the printed books based on the show.
More recently, Adam's work has concentrated on DC Comics print and animation projects. He is also a big time fan of the Phoenix Suns basketball team, and has written for the Hub network's Chuck and Friends.
Episode(s) Written
Season 1:
Further Reading
Ad blocker interference detected!
Wikia is a free-to-use site that makes money from advertising. We have a modified experience for viewers using ad blockers

Wikia is not accessible if you've made further modifications. Remove the custom ad blocker rule(s) and the page will load as expected.