Brody O'Grady

Fanfiction Character

Gender

Male

Ethnicity

Irish, French

Age

18 (At beginning of story)

Appearance

Grey-Green eyes, shaggy, brown hair, tall, somewhat pale complexion, slim build

Relationships

Leilani Makani (girlfriend), Saoirse O'Grady (sister), Fiona O'Grady (sister), Seamus O'Grady (father), Geneviève Benoit (mother)
Brody O'Grady is a character created by fanfiction writer/artist and RP Wiki contributor, MegzEve007. He is a main character in the fanfic, entitled "Fusion of Two Worlds".
The appearance and personality of Brody was primarily inspired by Irish drummer, Larry Mullen Jr., of U2 (Obviously a younger LMJ).
Friends of the author were the inspiration behind Brody's guitar, cello, and vocal abilities.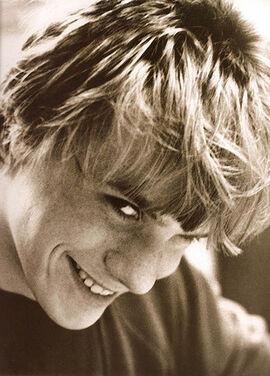 Ad blocker interference detected!
Wikia is a free-to-use site that makes money from advertising. We have a modified experience for viewers using ad blockers

Wikia is not accessible if you've made further modifications. Remove the custom ad blocker rule(s) and the page will load as expected.