MacKenzie Benders

Supporting Character

Gender

Female

Ethnicity

Caucasian

Age

OTS -5

Voice Actor

Rosslynn Taylor Jordan
MacKenzie Benders
is a little girl who lives in or near Ocean Shores, voiced by Rosslynn Taylor Jordan. She is notorious for being reactive, short-tempered, and physically violent. Even her parents live in fear of her. It is speculated that she has a crush on Twister, but Twister, like the rest of the gang, is noticeably afraid of her.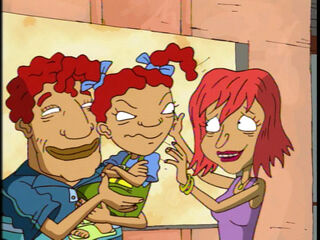 Ad blocker interference detected!
Wikia is a free-to-use site that makes money from advertising. We have a modified experience for viewers using ad blockers

Wikia is not accessible if you've made further modifications. Remove the custom ad blocker rule(s) and the page will load as expected.