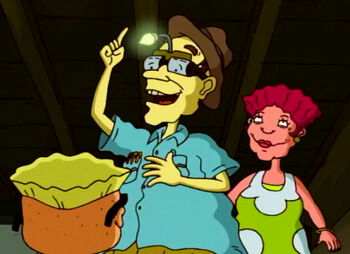 Merv Stimpleton
(full name
Mervin Jeremiah Stimpleton
) is a retired aerospace worker and
Korean War
veteran. He usually has a cranky disposition and 'the gang' often drain their pool to
skate
in.
He and his wife Violet live in the house immediately next door to the Rockets'.
The role was read by the late Henry Gibson.
Ad blocker interference detected!
Wikia is a free-to-use site that makes money from advertising. We have a modified experience for viewers using ad blockers

Wikia is not accessible if you've made further modifications. Remove the custom ad blocker rule(s) and the page will load as expected.