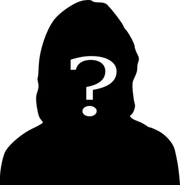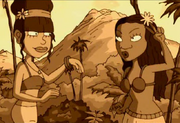 Mrs. Rocket could refer to any of three people, only two of whom were developed as characters:
Raymundo's mom, who is also Reggie and Otto's paternal grandmother, whom we have never seen and whose name we do not know
The late Danielle Rocket, Raymundo's first wife and Reggie and Otto's birth mother
The former Miss Noelani Makani, Raymundo's second wife and Reggie and Otto's stepmother
Fanfiction frequently has Otto marrying Trish, Clio, or some original fancharacter in his adulthood. This would also create another Mrs. Rocket.
Ad blocker interference detected!
Wikia is a free-to-use site that makes money from advertising. We have a modified experience for viewers using ad blockers

Wikia is not accessible if you've made further modifications. Remove the custom ad blocker rule(s) and the page will load as expected.