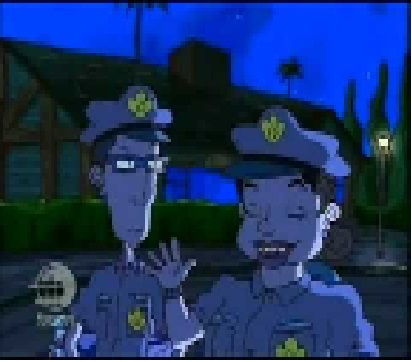 Officer Shirley is Ocean Shores' most visible police officer. She is voiced by C.C.H Pounder. Raymundo and Shirley have an interesting relationship. They have known each other since at least 1970, according to the episode "Beach Boyz and A Girl".
Shirley usually ends up disciplining Otto and Twister.
In static images on the wiki, images of her reduce in quality to around 3 pixels per inch.