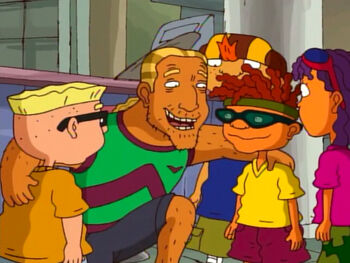 The Rhino
, whose real given name is Walter, is a mysterious and very popular big-wave surfer and one of Otto's deeply respected heroes.
In Big Thursday, The Rhino blows into Ocean Shores when a humongous storm swell hits, bringing massive waves, and Otto is all too keen to go surfing in them alongside him.
Ad blocker interference detected!
Wikia is a free-to-use site that makes money from advertising. We have a modified experience for viewers using ad blockers

Wikia is not accessible if you've made further modifications. Remove the custom ad blocker rule(s) and the page will load as expected.